About Park Royal Dentist
About Our South Park Royal Dental Clinic
About Your
Park Royal Dental Clinic, Staff, & Location
Your Park Royal dental clinic is conveniently located in the Park Royal Shopping Centre is especially convenient for our patients, with ample free parking at the mall and our upper-level office (just steps away from the Brick) is easily accessible by escalator or elevator. New patients are always welcome, our Park Royal dentists and staff always put in a little extra to make newcomers welcome and entirely at ease with their visit – whether that's for a routine check-up or anything a little more involved. We're known for helping people have great teeth, and we'll be happy to do that for you too!
The office features a bright, relaxing decor and of course all of the dental technologies that allow us to provide dental hygiene, corrective and cosmetic dentistry, and restorative dentistry. This includes crowns, bridges and other more intensive procedures that help to restore your teeth for both functional and aesthetic purposes.
Patients receive dental exams and x-rays as needed, and you can trust that our West Vancouver dentists and dental staff will be very proactive in making you fully informed of the status of your teeth's health and what you can be doing to improve it. At South Park Royal Dental, we try to make it a 2-sided effort, with both you AND your dentist doing their part in taking great care of all 32 of those teeth of yours.
After all, a nice set of pearly whites and a solid bite is totally worth the effort!
Visit Your Local West Vancouver Dentist Today!
The Dentists at your Park Royal Dental Clinic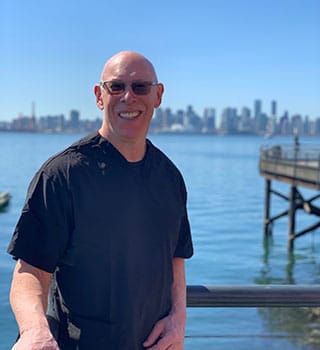 Dr. Richard Roston
General Dentist, Associate
Dr. Richard Roston, General Dentist, is a graduate of UBC's dental school and has been at South Park Royal Dental for nearly 25 years now. He takes pride in being a dedicated professional who puts the well-being of every patient at the forefront and promotes the value of good dental hygiene all through life. Being a resident of West Vancouver and an active lifestyle enthusiast, he enjoys seeing his patients out and about in the community just as much as seeing them in his office. If you're looking for a dentist in West Vancouver, please do stop by and introduce yourself.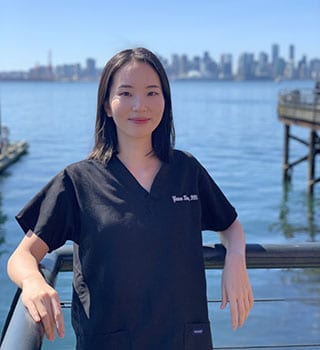 Dr. Sarah Kim
General Dentist, Associate
Dr. Sarah Kim is a Korean Canadian dentist who received her Doctor of Dental Surgery degree from New York University. After graduating as an honour's student, Dr. Kim completed a general practice residency at Montefiore Medical Center in Bronx, New York, where she gained valuable experience working with an extremely diverse pool of patients. Through the residency, Dr. Kim learned to manage various forms of dental emergency and practice evidence-based dentistry.
Dr. Kim is passionate about continuing education in all fields of general dentistry and believes that patient-centered care is essential to achieve ideal treatment outcomes. Dr. Kim is experienced in performing a wide range of procedures, including but not limited to crowns, bridges, root canal therapy, and surgical extractions.
Dr. Kim spent her childhood in North Vancouver and returned after 8 years of education in New York. She enjoys her time back with her friends and family, and loves to bake, travel, and play video games in her spare time.
Meet the Team at your Park Royal Dental Clinic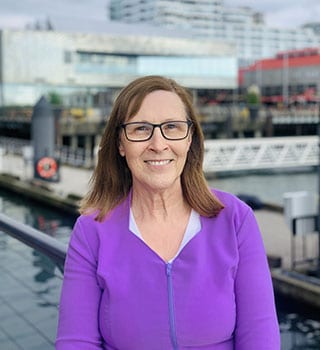 Betty Ann
Registered Dental Hygienist
Betty Anne has been privileged to work in several different aspects of dental hygiene including clinical practice and teaching. She obtained her first license to practice dental hygiene in Ontario in 1983 and has also been licensed in Vermont USA, before coming to British Columbia. As a Dental Hygiene Practitioner, Betty Anne strives to work alongside clients in a collaborative effort to help achieve not only a healthy, confident smile, but sustainable overall health. Outside of the office you can find Betty Anne quilting and trying to keep up with her grandson!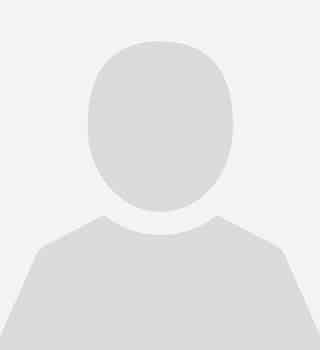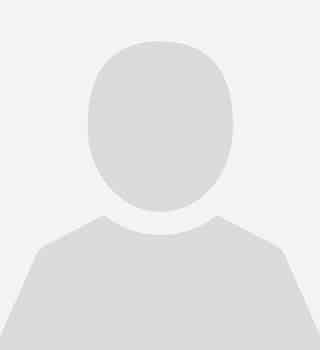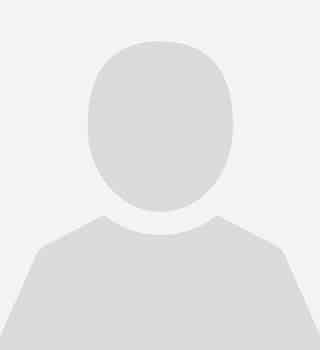 Raha
Sterilization Assistant
Raha is originally from Iran but has called North Vancouver home for the last 8 years. She works at our clinic as a Sterilization Assistant. She received her diploma from Sentinel Secondary School and is currently studying Biological Sciences at Simon Fraser University. From a young age Raha had an interest in the dental field and is looking to pursue becoming a dentist. She is very passionate about learning and appreciates the experience she is getting on how a dental clinic runs and operates. Raha brings enthusiasm to the team environment here at your Park Royal dental clinic and works very hard. Outside of the office you can find Raha keeping up with the latest movie releases – a big cinephile!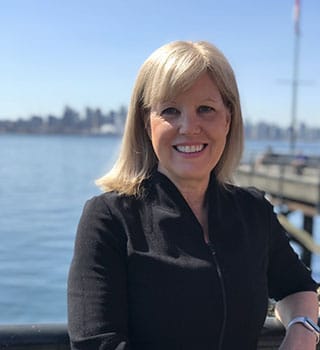 Lori
Regional Manager
Lori loves BC's beautiful outdoors and kick-starts each day by walking her dog through the forests and by the beach in Deep Cove. Lori has called the North Shore home ever since she was five years old, she feels fortunate to have been able to raise her children in this great community surrounded by nature. Working in the healthcare industry for over thirty years, Lori thrives on working with people and creating a warm supportive atmosphere for patient care.
Fun Fact: One of Lori's favourite childhood memories is learning how to ride a horse. Every summer we would visit my Grandparents farm in Alberta. My Grandpa was worried we may get our foot caught in the saddle, so I was introduced to riding by galloping bareback in the open pasture lands of the prairies. What an incredible feeling of freedom.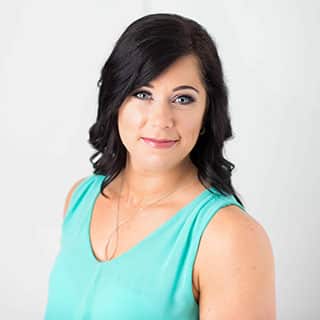 Jacqueline
Office Manager
Jacqueline moved to BC from Ontario in the summer of 2020. On a previous vacation, she fell in love with the beauty of the outdoors, which compliments her active lifestyle. She has been working in the dental field since 2005. Jacqueline is outgoing, and friendly and loves meeting new people with a desire to help serve patients' needs and make them feel warm, welcome, and comfortable. In her spare time, she is active in the gym with a history of many achievements in women's bodybuilding, including winning Vancouver Nationals in 2014. She also works part-time online as a registered holistic nutritionist. Her favourite activities in the summer include regularly hiking the Grouse Grind and jogging to Deep Cove, where she resides with her Siamese cat. Her new passion is art, including portraiture, oil painting and drawing, and she does hire commissions.
Your Park Royal Dental Clinic – at Home in our Community