About Park Royal Dentist
About Our South Park Royal Dental Clinic
About Our Dental Clinic
Park Royal dentist, staff, and location
Being located in the Park Royal Shopping Centre is especially convenient for our patients, with ample free parking at the mall and our upper-level office (just steps away from the Brick) is easily accessible by escalator or elevator. New patients are always welcome, our Park Royal dentists and staff always put in a little extra to make newcomers welcome and entirely at ease with their visit – whether that's for a routine check-up or anything a little more involved. We're known for helping people have great teeth, and we'll be happy to do that for you too!
The office features a bright, modern decor and of course all of the most modern dental technologies that allow us to provide dental hygiene, corrective and cosmetic dentistry, and restorative dentistry. This includes crowns, bridges and other more intensive procedures that help to restore your teeth for both functional and aesthetic purposes.
Patients receive dental exams and x-rays as needed, and you can trust that our West Vancouver dentists and dental staff will be very proactive in making you fully informed of the status of your teeth's health and what you can be doing to improve it. At South Park Royal Dental, we try to make it a 2-sided effort, with both you AND your dentist doing their part in taking great care of all 32 of those teeth of yours.
After all, a nice set of pearly whites and a solid bite is totally worth the effort!
Visit Your Local West Vancouver Dentist Today!
Our Park Royal Dentists
Learn about our amazing dental staff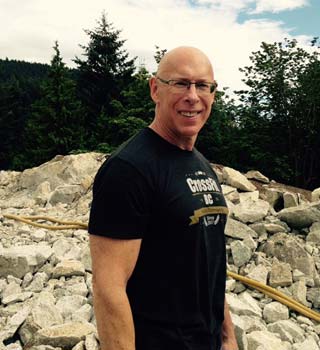 Dr. Richard Roston
General Dentist
Dr. Richard Roston, General Dentist, is a graduate of UBC's dental school and has been at South Park Royal Dental for nearly 25 years now. He takes pride in being a dedicated professional who puts the well-being of every patient at the forefront and promotes the value of good dental hygiene all through life. Being a resident of West Vancouver and an active lifestyle enthusiast, he enjoys seeing his patients out and about in the community just as much as seeing them in his office. If you're looking for a dentist in West Vancouver, please do stop by and introduce yourself.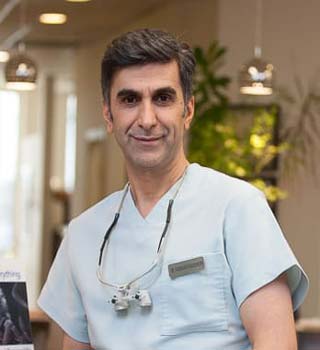 Dr. Farshad Fereidouni
General Dentist
Dr Farshad Fereidouni, General Dentist, has been practicing general dentistry for more than 20 years, since he graduated in 1993 with a degree in Doctor of Dental Surgery in Iran. He moved to Vancouver in 2010 and became a registered dentist in BC, ranked in the top 4% of the equivalency program, conducted by National Dental Examining Board of Canada. He has actively been working at several dental offices in Downtown, New Westminster, and the North Shore.
Farshad has attended numerous continuing education courses and study clubs nationally and internationally in Endodontics, Prosthodontics, Implant, cosmetic dentistry, and Invisalign. He has completed number one choice hands on training courses, held by the world-class leader in implant dentistry, Dr. Ken Hebbel in Toronto. He is proud to be an invisalign preferred provider and working closely with his invisalign mentor, Dr. David Galler, the president of the American Academy of Cosmetic Orthodontics.
Farshad brings a wealth of experience to the practice in all aspects of general dentistry, as well as advanced treatments such as cosmetic dentistry, implants, Invisalign and complicated root canals. He is highly respected by his patients for his thorough and caring attitude, professionalism, and his kind, gentle manner.
Farshad and his wife enjoy their free time walking in Vancouver's beautiful parks and beaches, exploring coffee shops and restaurants, skiing, and participating in cultural activities.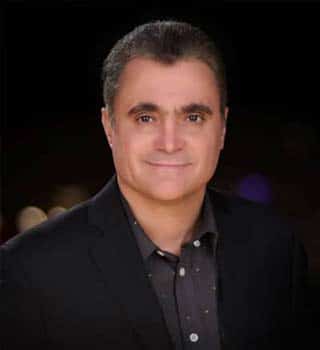 Dr. Hussain Hussainy Nasab
General Dentist
Dr. Hussain Hussainy Nasab, General Dentist, graduated in 1992 from Bangalore University in Bangalore, India. He then conducted lectures on dental materials, and pre-clinic prosthetics at the University for a year after his graduation.
Dr. Hussainy then moved to Kingston, Jamaica where he worked as a dentist, and volunteered in a mobile clinic for patients that could not afford dental treatment. In 2011 Dr. Hussainy joined the University of Alberta to do 2 years of a recertification program to maintain his license in Canada. In 2013 he moved to Winnipeg to join his sons and wife who was at the time completing her family physician program.
Dr. Hussainy has had the opportunity to work and live in many different places around the world, and because of this he is able to speak 4 languages such as Hindi, Urdu, Persian (Farsi) and English.
Dr. Shabnam Abbasi
General Dentist
Dr. Shabnam Abbasi was born in Tehran, Iran. She completed her DDS at the Shahid Beheshti University of Medical Sciences in Tehran in 1999.
After moving to Canada, she successfully completed the National Dental Examining Board of Canada in 2017. She is currently a member of College of Dental Surgeons of British Columbia (CDSBC), Canadian Dental Association (CDA), and Vancouver Iranian Dentist Association (VIDA).
She enjoys keeping up to date with the latest advances in dental treatment options and provides a relaxing environment for her patients to feel comfortable in.
Dr. Abbasi is happy to help you in English or Farsi. Visit her today!
Our Best Patient Reviews
Listen to what some of our favourite patients have to say about our Park Royal Dentist
The dentists here are dedicated, meticulous and professional. They talk you through every step of the procedure and always do a superb job. Only good things to say about this place.
I am very grateful for the desperate Sunday morning treatment I received for an unbearably painful tooth. The consideration given by the nurse and dentist for my pain and comfort was much appreciated, and I was also extremely happy with the bill, considering the urgency of the procedure, and my immanent flight home to Australia. Best Regards, Dawn Wallis
Our Dental Promotions
Sometimes a little help can make all the difference when deciding to go to the dentist
Due to regulatory changes from the CDSBC, dental offices are no longer allowed to offer discounted services to attract new patients. However, through our network of 123Dentist community dentists we often have contests which we will post here. When we have offers, contests, or other promotions, they'll be here.
We are looking into different ways we can help make your dental experience more rewarding, and will update this when we have something new.