Dental Services At Your West Vancouver Dental Clinic
General & Cosmetic Dentistry
Near You
South Park Royal is your West Vancouver dental clinic offering a full-service dental office. We make the entire spectrum of dental services available to our patients. These include routine cleanings, check-ups, and cavity fillings – to more complex procedures like root canals, crowns, bridges, extractions, Invisalign braces and more. Whether it's for regular dental hygiene or if your teeth are giving you trouble in any way, make an appointment and have our West Vancouver dentists take care of you.
In addition, the team provides emergency dental services. If you endure an unexpected misfortune of any sort that results in sudden damage to your teeth, contact us. We fully understand that this can be a particularly troubling experience for most people, but we take pride in our ability to restore our patients' teeth and smile with maximum effectiveness and timely results. It's all part of being a community dental office here in West Vancouver.
See us for preventative dentistry, cosmetic dentistry, and restorative dentistry too.
Mercury-Free Fillings
Needle Free Restorations
Orthodontics
Sports Mouth Guards
Student Dental Plans
Visit Our Park Royal Dental Clinic Near You
Preventative Dentistry
Stopping dental problems before they start
Our team here at your West Vancouver dental clinic works to prevent tooth decay and tooth degeneration before either of them get started. This is a core value for any dental practice and it is the aim of our preventative dentistry services. It is very much a big part of what we do at South Park Royal Dental. Check-ups and cleanings are standard for all our patients, along with topical fluoride treatments, dental exams, oral screenings, and more. But perhaps more importantly, our West Vancouver dentists will always let you know about the particulars of your teeth and what they can and should be between visits to maintain healthy teeth.
Restorative Dentistry
Repairing issues, and restoring your oral health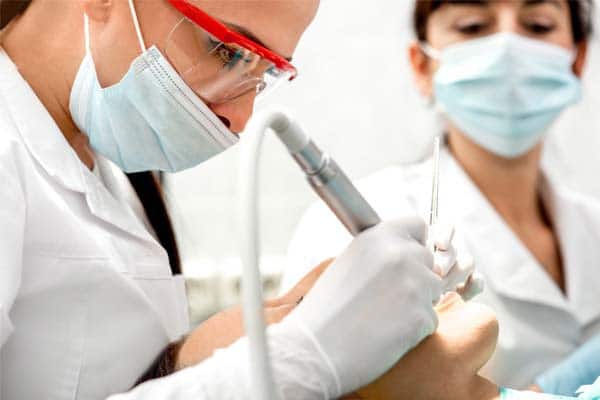 Try as you might, it's all too common to eventually find yourself with some degree of tooth decay. It's a condition that becomes more prevalent with age, and that's often the case even for those of us who've done well with taking care of our teeth. Today it's easier and more effective than ever before for your dentist here at your West Vancouver dental clinic, to restore your teeth and provide a solution to any painful or overly sensitive teeth, with cavity fillings or any other necessary procedure.
The aim is always to address potential issues long before they move along to tooth decay or degeneration, but if that's not possible then our dentists have a sound understanding of the best practices and all the necessary tools for correcting the issue. Then we'll share our knowledge of the right dental hygiene practices that will effectively prevent further tooth decay. Keeping your teeth in good health is entirely worth it!
Cosmetic Dentistry
Helping you achieve your best smile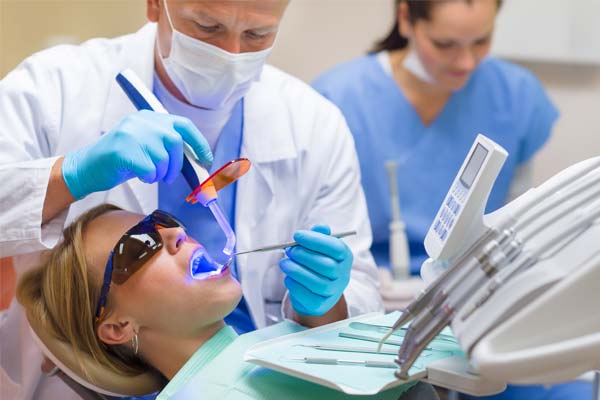 Brushing and flossing daily does wonders for maintaining your teeth, but you may find as you age that your teeth start to have much less of the pearly-white shine they once did. Fortunately, dentistry today makes many procedures available to patients that can restore the appearance of their teeth. Here, at your West Vancouver dental clinic, our dentists will be able to discuss your concerns with you before making suggestions about which procedure(s) might be best for you to put some of the vividness back in your smile.